Hagerty Cycling Does Everything on 2 Wheels!
This past weekend of racing demonstrated once again that our team participates in a wide variety of bike races!
Many in the squad headed down to Cadillac on Saturday for the Bearclaw Epic Mountain Bike Race: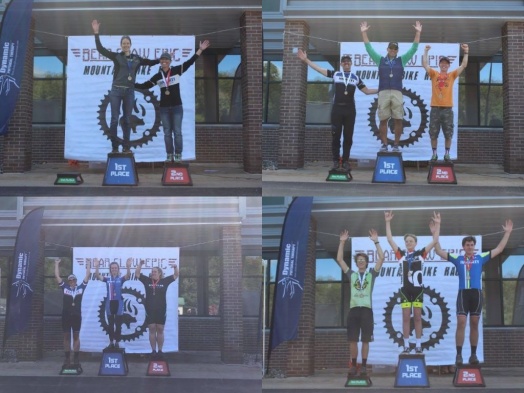 Susan Vigland came in 2nd in the Women's Elite Race, while Nick Wierzba, Josh Zelinski Andrew Weir and Todd Vigland took on the Men's Elite group; Nick pulling out a scorching fast 6th place overall with a time of 1:48:10, and Josh Zelinski not far behind in 10th place. And a special shout out to overall Elite winner Brad White, who after claiming the W at Bearclaw took the time later that evening to help Hagerty Cycling put on our Clean Competition in Endurance Sports presentation.
In the Expert race at Bearclaw, one of our Juniors, that multisport leprechaun Ryan Miller, came in 9th place overall! Super proud of this kid and all that he's accomplished with his hard work: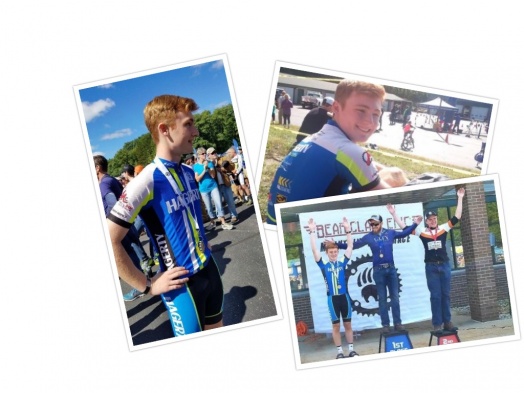 At the (almost) extreme opposite end of the age spectrum, Dave Bucholtz proved that age is just a number with a 3rd place finish in the single speed division!
As of press time we're not sure if Andrew Schaefer was racing Elite or Expert or Single Speed, his results are listed under SS but a confidential source who is a high ranking member of Hagerty's administration thinks he had gears. Whatever he was in he had a heck of a battle with a slashed tire, not sure if he was able to finish but he's still showing as 9th in his age group.
The Elite wave also featured a women's 50+ group, which Barb Beauregard and Sandra Dunn dominated with 1st and 2nd place respectively!
Over in the Sport category, Rick Bielewicz, freshly enjoying his (second)(sort-of) retirement, claimed 4th in his age group and Beth Collins won her category overall just before she had to catch a flight out of town again.
Probably the best news of the day in Bearclaw happened in the Intermediate Race: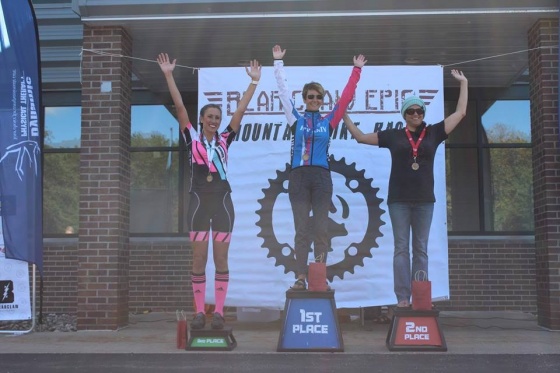 June Palumbo, first woman overall!
June only started mountain bike racing this year and at the start of the summer was struggling to figure out the technical aspects, then in July she took advantage of a Hagerty Cycling Team scholarship to attend the Women's Grit Clinic put on by NMMBA. Attending that clinic and putting in a lot of hard practice after has really paid off!
And that wasn't the only good news from the Intermediate race, Tiffany MacDermaid also claimed a 1st place finish in her age group, and another of our juniors Logan Keely got 2nd in his age group!
For the beginner race, he is technically not on the Hagerty Cycling team (he says the money is better in free agency), but a special shout-out to Liam Wierzba sporting his Suttons Bay Bikes kit for a 1st place finish in the men's under-14 category!
Meanwhile, over on the other side of Lake Michigan, our reigning cyclo-cross queen Val Hyrman participated in several of the Trek CX Cup races held in Wisconsin Friday through Sunday. Her women's Cat 3 race on Saturday was a barn burner, Val had a good start and held tough in the top 3 for the first lap, and was able to hold on for a 5th place finish out of a very strong field of 40 racers. Sunday saw her get caught up in an early pileup that put her behind, but she was able to use her technical skills to claw her way back up the field on a technical and challenging course (which saw some of the same features used on the weekend's pro World Cup races) and came in 6th.
And it wasn't all just hard work for Val, she also raced in The Legends Costume Races with the likes of Jens Voigt, Sven Nys, Emily Batty and Gary Fisher! Val made her own costume and went as Lakitu, the cloud guy from Mario Kart (yes, we had to ask who that was too). Looks like the folks in the 'cross scene know how to have some fun!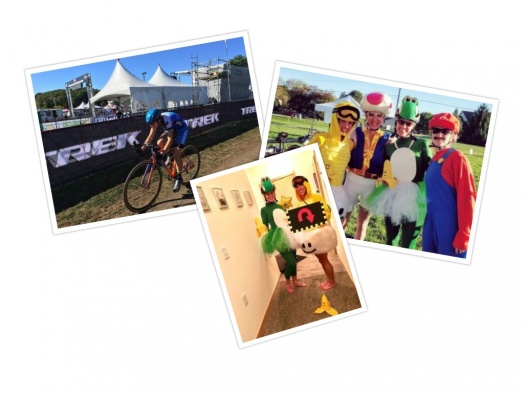 And up in the northern woods of Michigan's Upper Peninsula near Marquette, Kyler Bradley raced the Marji Gesick. To refer to Marji Gesick as a mountain bike race would be an understatement; it's really more of a death march: 100 miles of technical riding, much of it in the dark, with the goal of finishing in less than 12 hours to claim one of the coveted Marji Gesick belt buckles. It's a non-supported race – no aid stations, racers are not even allowed to accept nutrition or hydration assistance, or even stash supplies in the woods ahead of time. The course may or may not be marked, you have to follow a .gpx course on your bike computer. If you get into any real trouble, you're supposed to call 911. The course itself is technical on top of technical – the race literature claims "we have rocks that would eat your rocks" – and basically it is designed to make you want to quit. And you quit by texting "#quitter" to a phone number on the back of your number plate. By the 12 hour point racers have questioned their reason for existing, much less for doing this race.
Kyler, in his second year racing this event, came in at 12:02:35.7 – heart breakingly close to getting that belt buckle. Interestingly, Strava says his moving time was just slightly under 12 hours – meaning he barely ever stopped during the entire race! We think that at least earns him the Strava Buckle. At any rate, if you imagine an hour of twisting bumping single track and times it by 12, you'll have an idea of what Kyler accomplished. Way to go Kyler! And we hear he's already making plans for next year . . .
Stay tuned, more racing to come as we get closer to Iceman!